February, 2023 | BLOG
The Power of Real-Time Data: How Programmatic Out-of-Home is Changing Advertising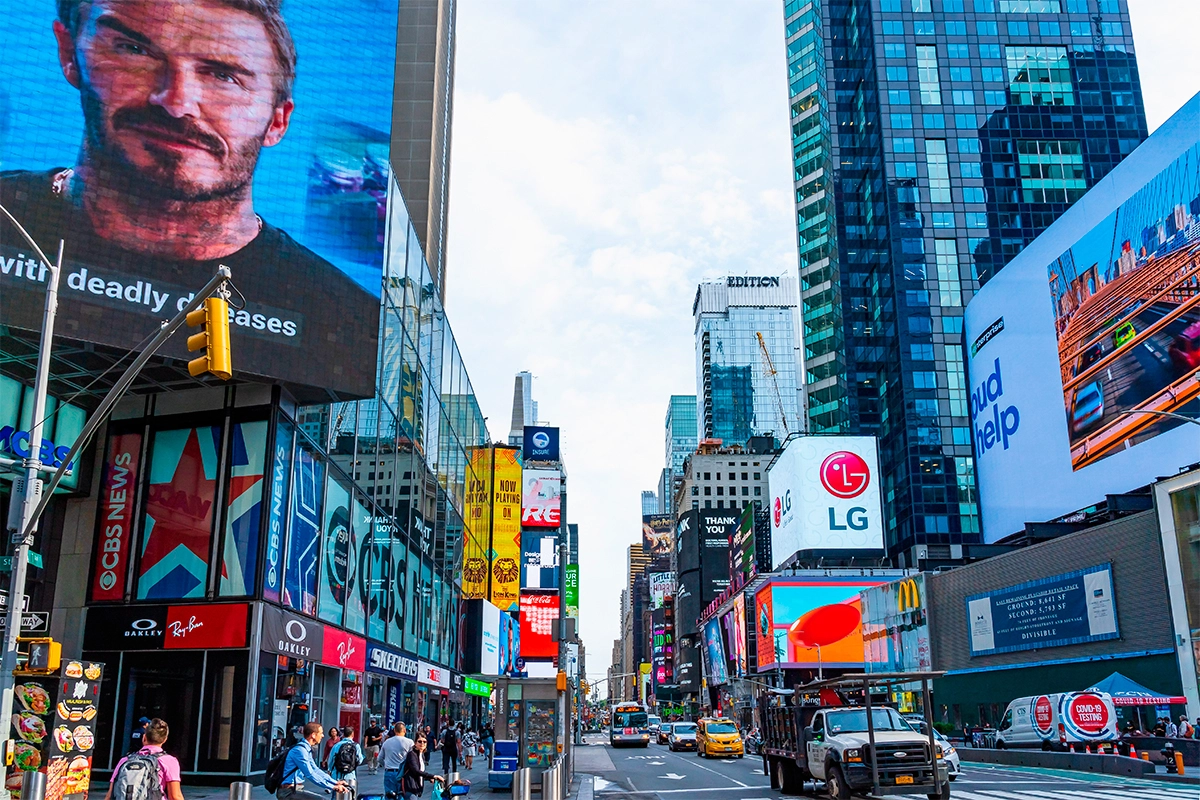 The Power of Real-Time Data: How Programmatic Out-of-Home is Changing Advertising
Thanks to programmatic out-of-home advertising, brands and agencies can now take advantage of real-time data to craft more effective, personalized and creative campaigns to impact their target demographic.
Without a doubt, out-of-home advertising has undergone a radical transformation in this last decade. Whether traditional OOH is limited in its scope, measurability and flexibility, programmatic out-of-home advertising harnesses the power of automatization and real-time data to create hyper-targeted campaigns with eye-catching media.
In this blog post, we'll dive into the power of real-time data and how programmatic digital out-of-home (pDOOH) is revolutionizing the advertising landscape, and why you should incorporate it into your digital strategy to maximize ROI, scale up your reach and drive better results.
Programmatic out-of-home advertising: big screens, bigger scope.
Programmatic advertising is built around an automated technology that allows for real-time bidding on ad space. This means that advertisers can target specific audiences with laser precision, and also allows for a more efficient use of ad spend.
As it gained traction during the last decade, it's possible that every display or video ad that popped on your cellphone has gone through the programmatic marketplace; an ecosystem where DSP (demand side platforms) buy inventory from SSP (supply side platforms) through an Ad Exchange, in a matter of milliseconds.
But what happens when you apply this groundbreaking technology to out-of-home advertising? It opens the field to bigger and bolder opportunities, as it brings the targeting and measurement potential of digital into the high-impact, high-reach world of outdoor advertising.
In a few words, programmatic digital out-of-home (pDOOH) is the automated buying, selling and delivery of DOOH advertising on digital billboards and other outdoor signage. And it's definitely making a splash across the industry; with access to worldwide DOOH inventory, there's no limit on where you can take your messages and campaigns.
That's right: with a purpose built pDOOH platform like Beeyond, brands and agencies set specific conditions for how they want to buy media according to their overall strategy and, within a few clicks, their campaign can be seen in the some of the most strategic, head-turning billboards and digital placements in the world, with no further intermediaries.
But It's not only about saving time on media buying; it's about taking a different approach to your programmatic out-of-home strategy, where you can use real-time data to reach the audiences most likely to engage or take action with your product, or track and optimize your campaigns using actionable insights derived from real-world data.
Let's take a look at how real-time data can shape (and reshape, at short notice) your strategy and your campaign execution.
Real-time data, real-time updates
Real-time data refers to information that is updated and delivered automatically and in a matter of seconds, allowing advertisers to respond to changing circumstances on the go. This can greatly enhance the effectiveness of programmatic out of home advertising campaigns.
For example, advertisers can use real-time data to adjust their media in response to changing weather conditions, traffic patterns, or other factors (the result of a football match, a sudden sale promotion) to ensure that their advertisements are being displayed when and where they will have the greatest impact.
In a fast world, brands and agencies need to move faster. That is why Beeyond's programmatic out-of-home technology allows advertisers to update their creative media on short notice, raise your budget for a last minute push, or quickly react to unexpected breaking news.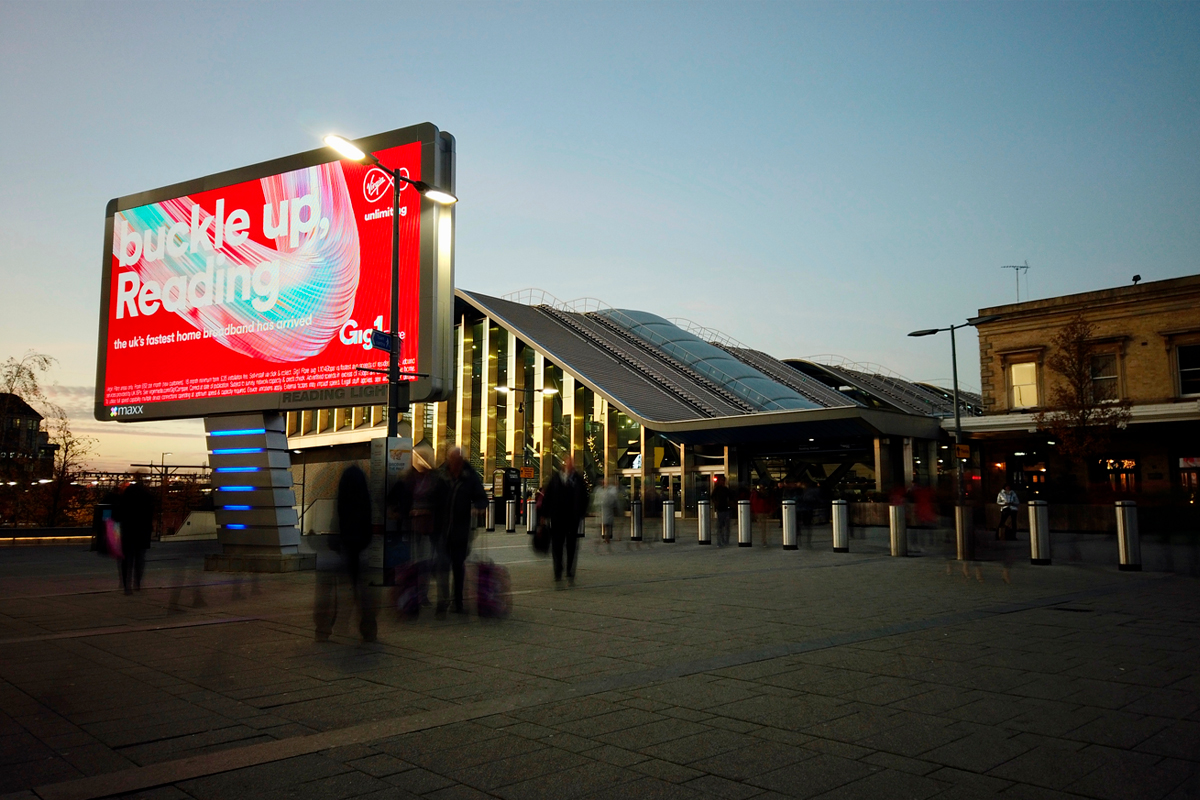 In other words, with its striking visuals and cutting-edge data tracking, pDOOH makes your digital advertising more alive than it has ever been.
Ready to start reaching Beeyond?
As more and more advertisers start to use programmatic out-of-home, the landscape of advertising will continue to change. We'll see more personalized and targeted ads, and less "one size fits all" messaging. We'll see truly effective ads that'll be relevant to our interests and locations. And it's a shift that is only possible because of advances in technology.
As we are leaving the pandemic behind, the world is moving outdoors; being an early adopter of this technology and adding it to your overall strategy is the key to up your programmatic game; understand your audience's needs and give it to them, when and where they need it.
And the numbers are speaking for themselves; 60% of consumers exposed to programmatic digital out-of-home advertising searched online for the advertiser, while 48% visited one of the advertiser's points of sale. These results demonstrate the effectiveness of programmatic DOOH advertising in driving consumer engagement and sales.
Furthermore, 59% of advertisers are planning to increase their investment in pDOOH advertising in the next 12 months, which in itself is a testament to the shift in the out-of-home landscape that is currently taking place worldwide.
Are you ready to take your message to the next level? With Beeyond, no brand is too big or too small. We are ready to be your partner and work side by side to launch your programmatic out-of-home digital campaign.
Request a Demo today!